HSK Chinese Level 1 Character Workbook
This HSK Level 1 workwork contains all the the Characters that you need to learn for your HSK test level 1. We have prepared all the essential Chinese characters based on the HSK 1 syllable to equip you for this test.

Why you need this workbook?
174 Characters with Tian Zi Ge (田字格)Grid practice sheets

Words and phrases are explained in English with Romanised Pinyin Pronunciation
Icon illustration for select nouns and verbs
Online Audio for all HSK level 1 vocabulary and more than 340 related phrases with native speaker pronunciation
Begin your Character practice with the following 3 steps:
Learn high-frequency and useful words

Build your own vocabulary map and practice with rapid memorization

Combine your practice with stroke order and audio inout in the most efffective order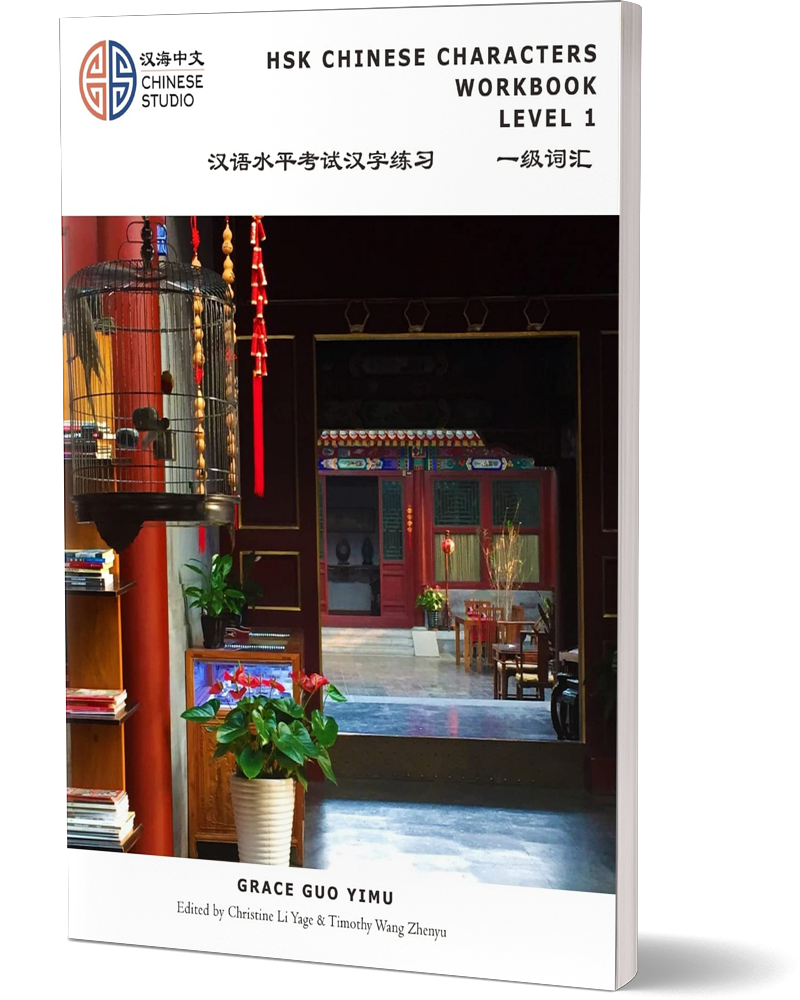 Get your audio files
Get your free audio files by entering your name and email address