HSK Chinese Level 2 Character Workbook
This HSK Level 2 workbook is the second workbook of HSK Character Writing Series. It contains all the the characters that you need to learn for your HSK level 2 test. We have made it easier for you to follow the stroke order and radicals to learn Chinese characters at your own space.

Why you need this workbook?
300 Chinese Words with Tian Zi Ge Grid (田字格)practice sheets

Words and phrases are explained in English with Romanised Pinyin Pronunciation and picture icons for a fun learning experience
Total number of strokes and radicals are highlighted for each Chinese character
Online audio for all HSK level 2 vocabulary and more than 340 related phrases with native speaker pronunciation

Strokes and radicals practices with anseer sheets are inlcuded for self-assessment
Chinese Radical List with meaning and pronunciation are included for easy reference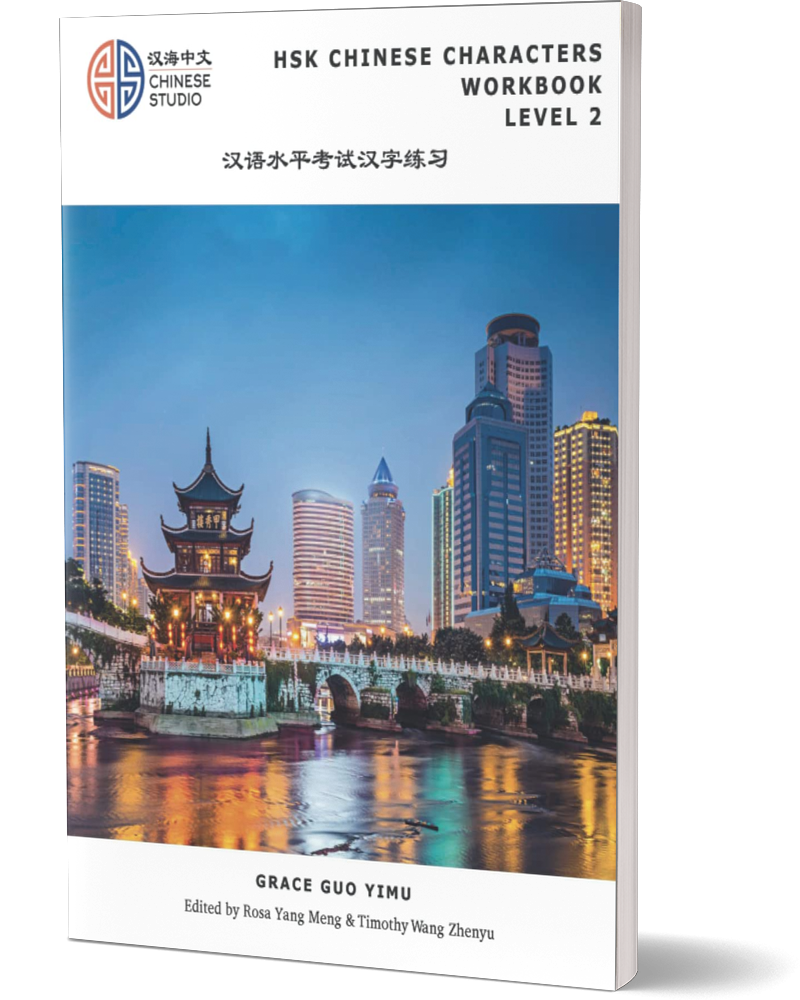 Begin your Character practice with the following 3 steps:
Learn high-frequency and useful words

Build your own vocabulary map and practice with rapid memorization

Combine your practice with stroke order and audio inout in the most efffective order
Get your audio files
Get your free audio files by entering your name and email address